Welcome to the world of FRECHER FÄCHER®! Here are a few care instructions for you, so that you always shine with your new hand fan:
1. GRAND OPENING!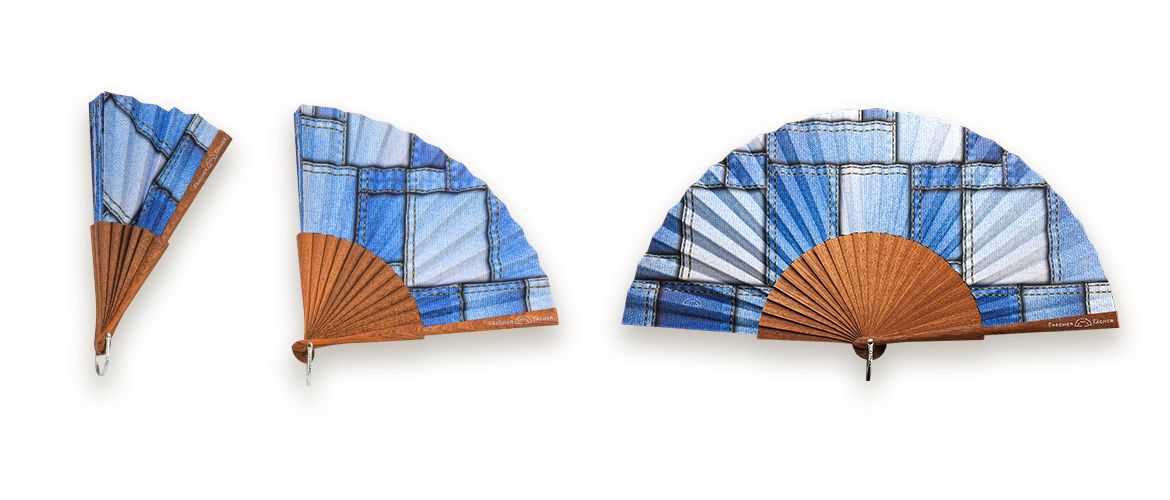 Since your FRECHER FÄCHER® comes freshly folded from the factory in Valencia, you should first carefully open and close it a few times so it can always unfold smoothly in the future.
2. WELL PROTECTED.
To prevent your fan from scratches or frays, put it in one of our FRECHER FÄCHER® bags made from old recycled windsurf sails. This protects your hand fan from water and dirt.
2. ONE IS NONE.
Your FRECHER FÄCHER® can best be spared if you still have a second or third! In our shop you will always find new designs. Do you already know all hand fans?
4. THE RIGHT FRAME.
Your FRECHER FÄCHER® not only beautifies you, but also looks good at your home. For example, as decoration on the wall in one of our beautiful frames. Just take a look at our shop.
5. CHEEKY NEWS?
Subscribe to our newsletter and don't miss any fresh news! Visit us on Facebook, Instagram and Pinterest. FRECHER FÄCHER® wishes you airy and funny, swirling and exciting times!
Cheeky greetings, your FRECHER FÄCHER®-Team