Our office
LOCATION
FRECHER FÄCHER®
Kaiserswerther Straße 49-51
40878 Ratingen
Germany
Get in Touch
EMAIL
info@frecher-faecher.de
SUPPORTING STORE in DÜSSELDORF.
The Gentleman Side
Luegallee 130, 40545 Düsseldorf
SUPPORTING STORE in PALMA DE MALLORCA.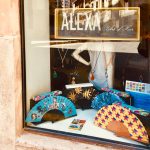 ALEXA
Carrer de la Protectora 6, 07012 Palma, Illes Balears
You too can become a SUPPORTING STORE with your shop.
Get the FRECHER FÄCHER® collection into your shop and set new trends in the world of fashion accessories together with us.
Interested? Then just send us an email: info@frecher-faecher.de