The FRECHER FÄCHER® bag by designer Daniela Liedtke. Like our fans, our bags are handmade. And that is in Nuremberg. Read more about how a FRECHER FÄCHER® bag is made.
First of all, Daniela selects used windsurf sails, which cannot be used anymore due to their age or damages. This is super exciting, because every sail is up to 40 years old and they all look different.
Afterwards, Daniela tries to mark and cut out as many areas as possible for our bags. Front and back. Cut by cut.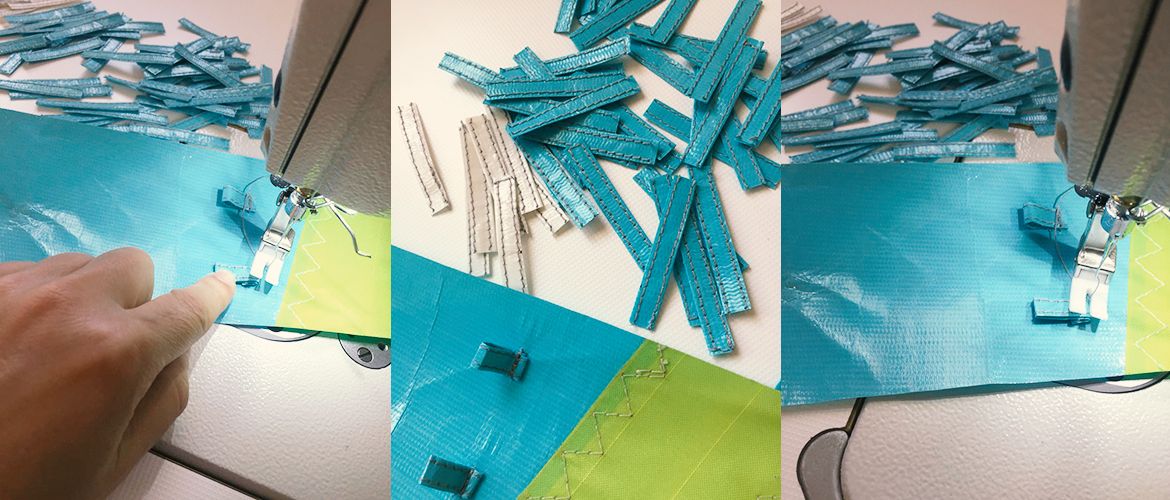 Now, the different sides are combined to a perfect design, the lugs for the suspension are cut out and sewn on individually.
The edges are folded and sewn over. The FRECHER FÄCHER® label is printed, cut and incorporated. The push buttons are set and fixed. This way, handle by handle, a unique bag is created and you will be the only one who owns it.
The cords are also made by Daniela and her team – cut, sealed, knotted and fitted with snap hooks. What a job!
A great job!
If Daniela and her team don't make FRECHER FÄCHER® bags, they create trade fair clothing, promotional costumes and corporate fashion for companies. For many years, they have been dressing big brands at events in every location – from individual pieces to large-scale series and custom-made products. One of their specialties is creating exciting LED costumes that illuminate every brand. Daniela's customers include Siemens, immowelt, Allianz and MediaMarkt.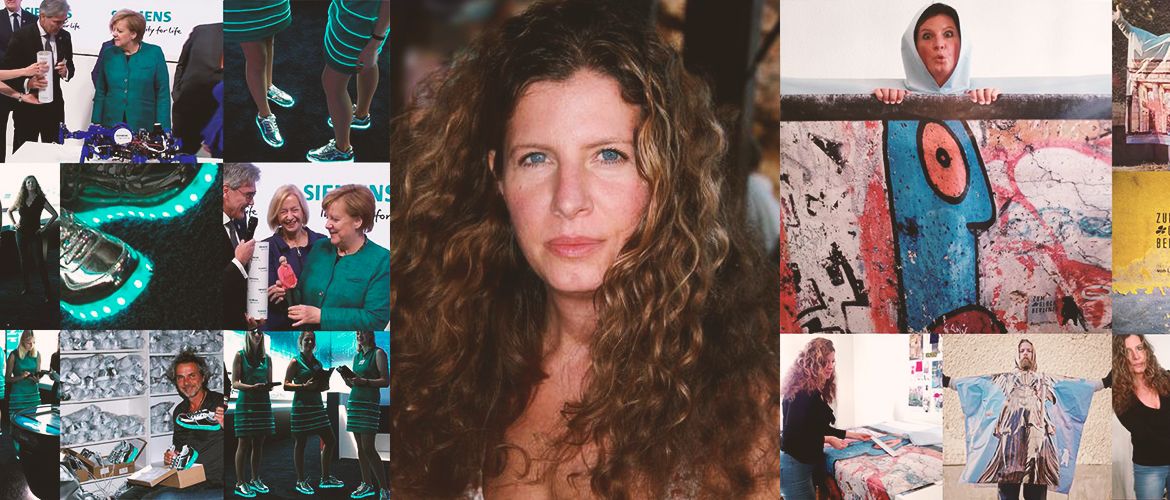 We are pleased that Daniela has found time with all this work to support our cheeky idea and to help shape FRECHER FÄCHER®. So a bag of ours is always a bag of hers. Thank you very much, dear Daniela!