More than 300 designs, over 30 visits to production sites, more than three things that didn't work out right away – and finally the time has come: FRECHER FÄCHER® is starting.
For almost a year, we have been working with great passion and fun on our idea of turning stuffy and old-fashioned hand fans into a fancy designer accessory.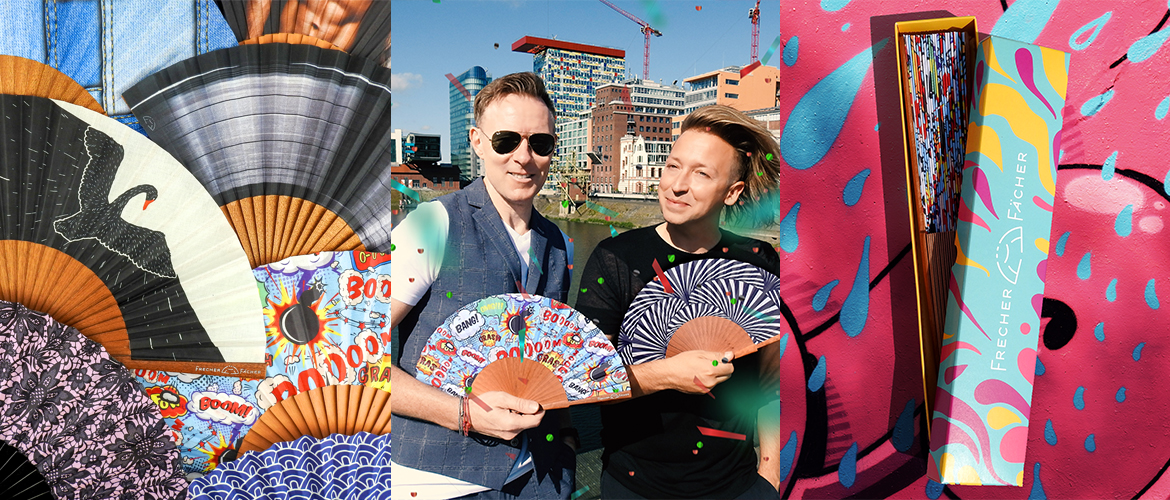 We tested all kinds of materials, tried printing techniques and strained the nerves of our friends with surveys… We designed hand fans, an online shop, bags, frames, and packaging, discarded a lot in between and now we are simply very proud to be online with FRECHER FÄCHER®.
Looking forward to PERFECT WAVE, CAPTAIN FREEDOM, BEER ROYAL, the SUMMER WARRIOR, our LACE TO LINGER and many more. We look forward to seeing you wagging at cheeky parties. We will dance with you at the next festival or in your favorite club. We will sweat with you during your summer holiday or at the lake next door. We will provide you with fresh air everywhere. We can't wait to see you and your fans on Facebook, Instagram or Pinterest!
If you still have questions, suggestions or want to leave a nice comment: We are here for you!
Your team of FRECHER FÄCHER®